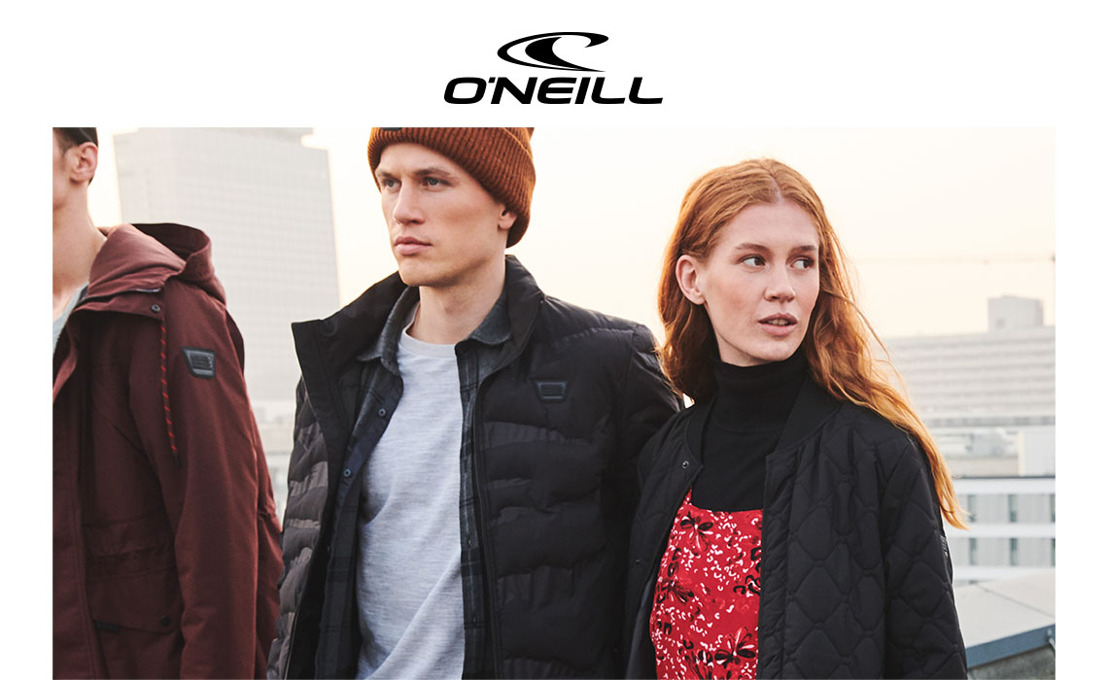 O'Neill brings the original Californian lifestyle to the city streets
O'Neill FW20 collection presentation
O'Neill is, and always has been, the Original California Lifestyle brand. This fall/winter 2020 season, they're blazing forward with a collection that brings O'Neill's California lifestyle to the snowy mountains and to the city streets. With a strong and unique heritage, O'Neill is inspired to challenge themselves to create a modern, high-quality snow collection that blends the latest fashion trends with the newest technical innovations and the easy Californian attitude. This FW20 collection features several key categories: O'Neill Blue, Californian lifestyle, athleisure & modernist retro.
---
O'Neill Blue
This season, O'Neill continues its Ocean Mission with O'Neill Blue. Alongside O'Neill's various sustainability efforts and beach clean-ups, the O'Neill Blue line is their way of developing innovation further across design, technology and production. Its strength and impact over the past seasons has led O'Neill to make sustainability the key concept. In the FW20 collection, 70% of the lifestyle range consists of sustainable products.
O'Neill men with Blue label
O'Neill women with Blue label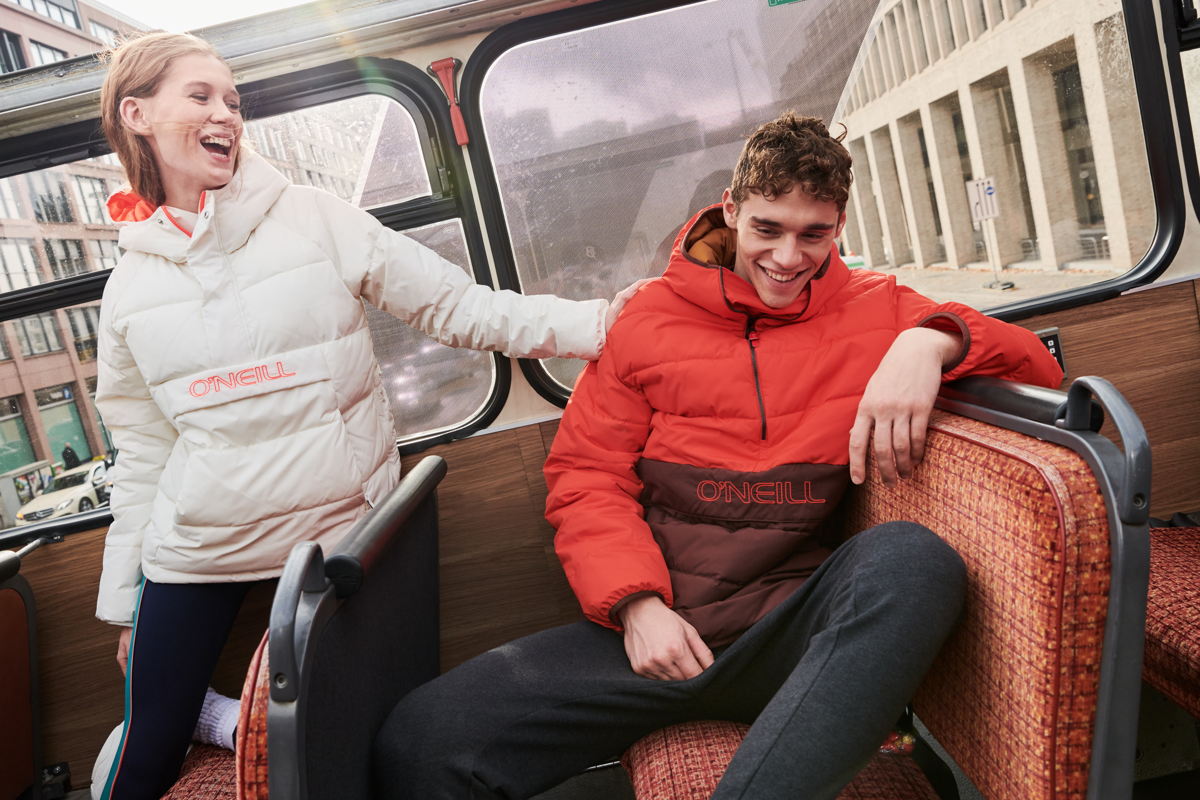 California lifestyle
Inspired by O'Neill's roots, the California Lifestyle line holds the pieces they're known for. Easy-to-wear tees and sweats in comfy soft washes with California-inspired graphics and seasonal logos. Irresistibly smooth, these tactile fabrics are sure to add dimension to the modern Fall/Winter wardrobe.
Made for braving the outdoors in stylish fashion, O'Neill designed Californian inspired jackets in functional tech as well. From inner storm plackets that stop wind getting into the jacket, to audio pockets that allow easy access to that day's playlist -this is a full range of new parka and puffer styles. Designed for those who don't want to sacrifice style for comfort, this is a thoughtfully created functional design for the colder seasons in the city.
California lifestyle men
California lifestyle women
Athleisure
Californians are destined for active lifestyles. Designed to turn heads, the Athleisure range propels a new decade of sport-inspired streetwear for O'Neill, maximizing style and performance with these contemporary pieces.
All styles are made from recycled polyester with O'Neill Hyperdry technology that dries quickly while maintaining breathability. The fabric is anti-bacterial and leaves no odor.
O'Neill Athleisure/Hybrid men
O'Neill Athleisure Women
Modernist Retro
With the Modernist Retro range, the future is shaped by honoring the past. Cool and contemporary city looks encapsulate the authentic O'Neill spirit and bring the O'Neill heritage into the context of now.
Modernist Retro Men
Modernist Retro Women
Not to leave you out in the cold, O'Neill's Hybrid jackets are bursting with technical performance features. Sealed with watertight taped or laminated seams to stay dry and equipped with Firewall Magma technology to keep your core protected thanks to its thermal energy- absorbing pattern, O'Neill empowers you to stay on the mountain for longer.
---
For more O'Neill images, click here.